Please Click The links Below.
Coordinated Entry Manual and Appendices
2018 Coordinated Entry Policies and Procedures
Appendix A
Appendix B
Appendix C 2.0
Appendix C 2.01
Appendix D
Appendix E
Appendix F
Appendix G
Appendix H
Appendix I
Appendix J
Appendix L
Appendix M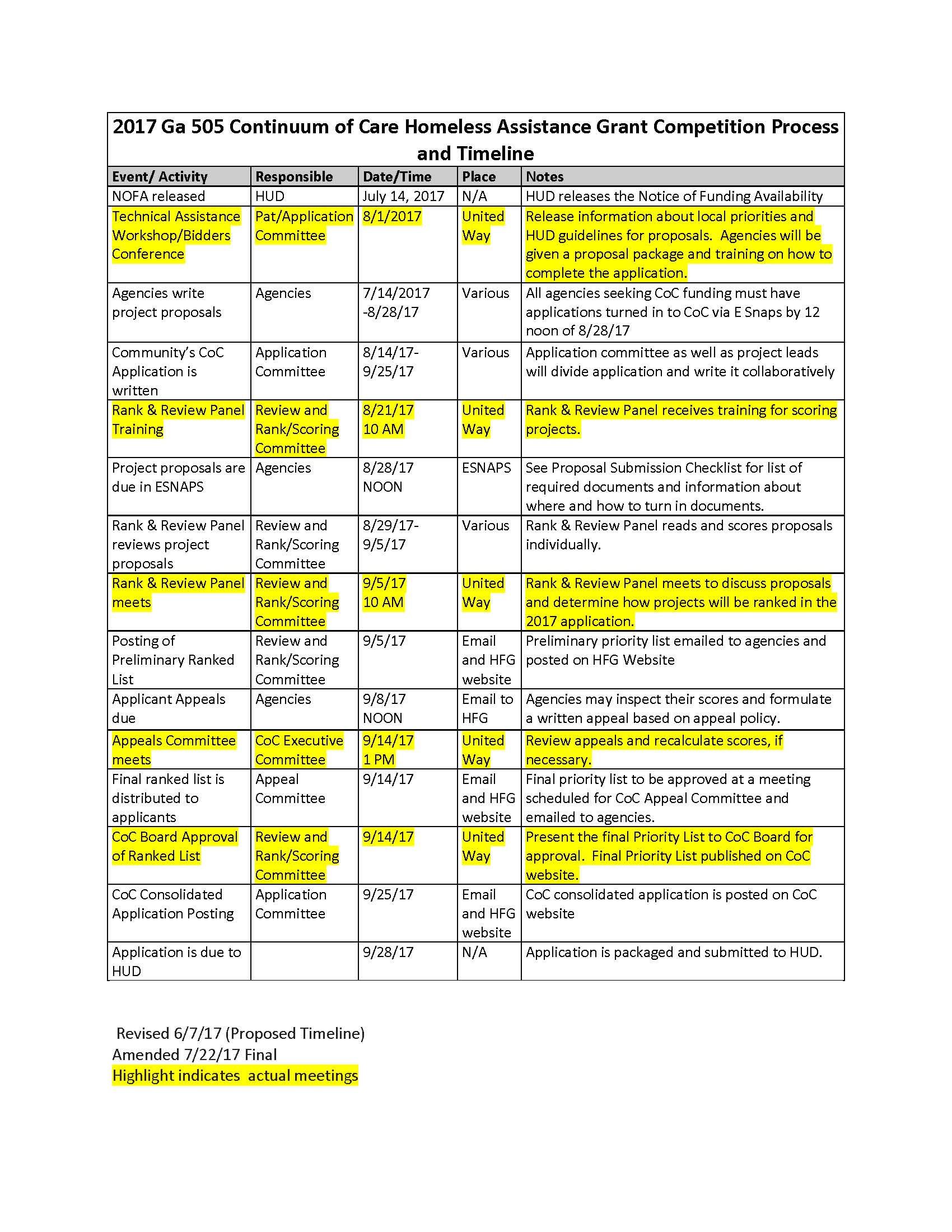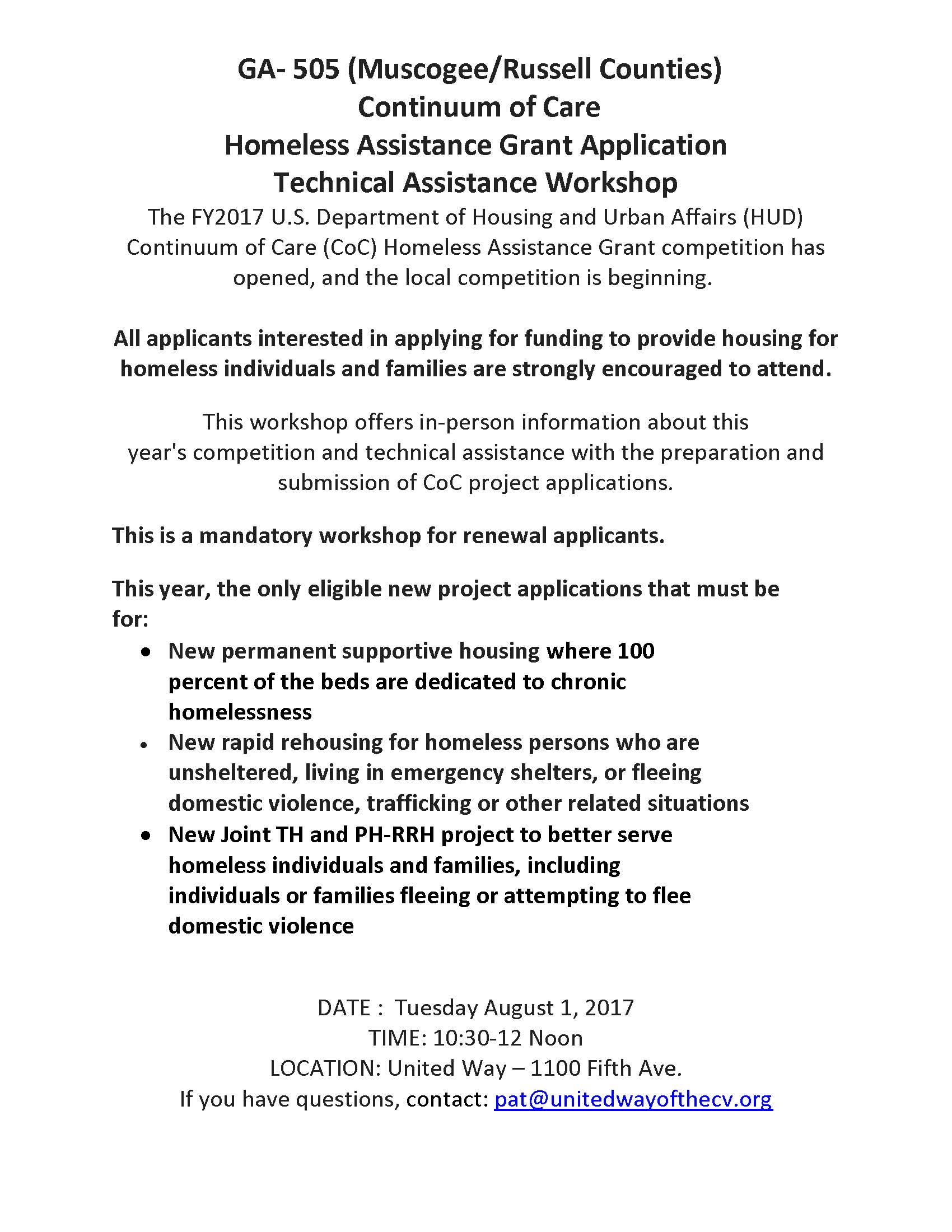 The FY 2016 Project Applications AND Continuum of Care (CoC) Consolidated Application ( CoC Application and CoC Priority Listing) are now available in e-snaps at www.hud.goc/esnaps. Project applicants and CoC Applicants can now access the applications to review, update, and enter information that is required for the application process through the FY 2016 CoC Program Competition NOFA 
Submission Deadline: Wednesday, September 14,2016
Latest instructions posted by HUD on 7/18/16:
JULY 5, 2016
FOR IMMEDIATE RELEASE
GA- 505 (Muscogee/Russell Counties) Continuum of Care
Homeless Assistance Grant Application Technical Assistance Workshop
The FY2016 U.S. Department of Housing and Urban Affairs (HUD) Continuum of Care (CoC) Homeless Assistance Grant competition has opened, and the local competition is beginning.
All applicants interested in applying for funding to provide housing for homeless individuals and families are strongly encouraged to attend.
This workshop offers in-person information about this year's competition and technical assistance with the preparation and submission of CoC project applications.
This is a mandatory workshop for renewal applicants.
This year, the only eligible new project applications must be for:
• New permanent supportive housing for chronically homeless persons
• New rapid rehousing for homeless persons who are unsheltered, living in emergency shelters, or fleeing domestic violence, trafficking or other related situations.
Thursday, July 14th
3:00 PM
United Way of the Chattahoochee Valley
1100 5th Avenue
Columbus, GA 31902
If you have questions, contact: pat@unitedwayofthecv.org
About Home for Good
Home for Good: The Alliance to End Homelessness is charged with implementing the City's Ten Year Plan to End Homelessness. The ten year plan contains seven strategic initiatives for establishing long-term, sustainable solutions for reducing and ending homelessness. Our goal is to make homelessness atypical, temporary and non-recurring.
About United Way of the Chattahoochee Valley
United Way improves lives and builds a stronger community by bringing people and resources together from across the Chattahoochee Valley region. United Way serves 57 programs and 29 agencies in Chattahoochee, Harris, Marion, Muscogee, Russell, Stewart, Talbot and Taylor counties in Georgia and Russell County in Alabama.
###
The submitted applications have now been scored and ranked!  Please visit the following link to view those scores, as well as have access to the appeal letter.